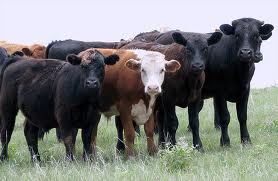 Several Nebraska agricultural groups are urging Congress to fully fund Agriculture Research Service, which includes the Meat Animal Research Center (MARC) in Clay Center.
There is a decision to withhold 5 percent of total research funding pending an investigation over alleged wrongdoing to animal welfare at MARC.
"Since then, U.S. Department of Agriculture Secretary Vilsack has established an Animal Handling and Welfare Review Panel to investigate ARS animal care policies and the USDA Office of the Inspector General have reviewed MARC practices and operations. Neither of these investigations has found any evidence of animal neglect or abuse at MARC," said Barb Cooksley, Nebraska Cattlemen president.
"Without the necessary funding, meat animal research in Nebraska and general agriculture research nationwide would be greatly limited, causing economic harm to our nation's farmers and ranchers who rely on research done by ARS to address critical issues in agriculture and food production," said Steve Nelson, Nebraska Farm Bureau president.
In a letter, agricultural groups reiterated the need to support scientific agricultural research in the face of what they refer to as animal rights extremists using misinformation to drive an agenda beyond improving animal welfare.