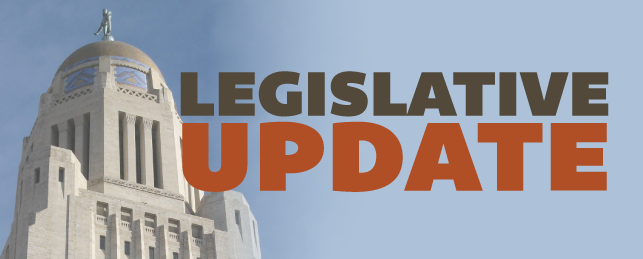 LINCOLN, NE (March 23, 2018) –  Nebraska Cattlemen welcome the news that Congress included key policy provisions affecting agriculture in the omnibus spending bill, which funds the government for the remainder of the 2018 fiscal year.
Electronic Logging Devices: Livestock haulers are now exempted from ELD compliance through September 30, 2018 when the next government fiscal year begins. Previously, livestock haulers had to meet a June 18, 2018 compliance date. This victory is extremely significant, buying Nebraska Cattlemen members crucial time to continue pressing and finalizing our overall fix to federal hours-of-service regulations. Hours-of-service must be made more flexible to account for unique issues inherent to livestock hauling.
Air Emissions Reporting: Senator Deb Fischer's Fair Agricultural Reporting Method (FARM) Act was included in the bill. This legislation ensures that agricultural operations will not have to comply with federal air emissions reporting requirements. This fix was urgently needed as a recent D.C. Circuit Court decision would have forced producers to report emissions of animal waste beginning on May 1, 2018.  Regulating the livestock industry in the same manner as toxic waste dumps defies common sense and provides ZERO public health benefit.
Grain Glitch:  An unintended consequence of the federal tax law allowed producers to deduct 20 percent of the value of their sales to agricultural cooperatives, but only 20 percent of their net farm income when selling commodities to other buyers. Language in the omnibus corrects this issue to restore competitive balance in the marketplace. The fix replicates as closely as possible the old 199 and is retroactive to January 1, 2018.
"Our members were extremely concerned about these three issues, and Nebraska Cattlemen is relieved that Congress took the necessary steps to alleviate these burdens on livestock producers," said Galen Frenzen, President of Nebraska Cattlemen.
The Nebraska Cattlemen association serves as the representative for the state's beef cattle industry and represents professional cattle breeders, ranchers and feeders, as well as county and local cattlemen's associations. Its headquarters are in Lincoln with satellite offices around the state to best serve members.